Pusher-type furnaces
Pusher-type furnaces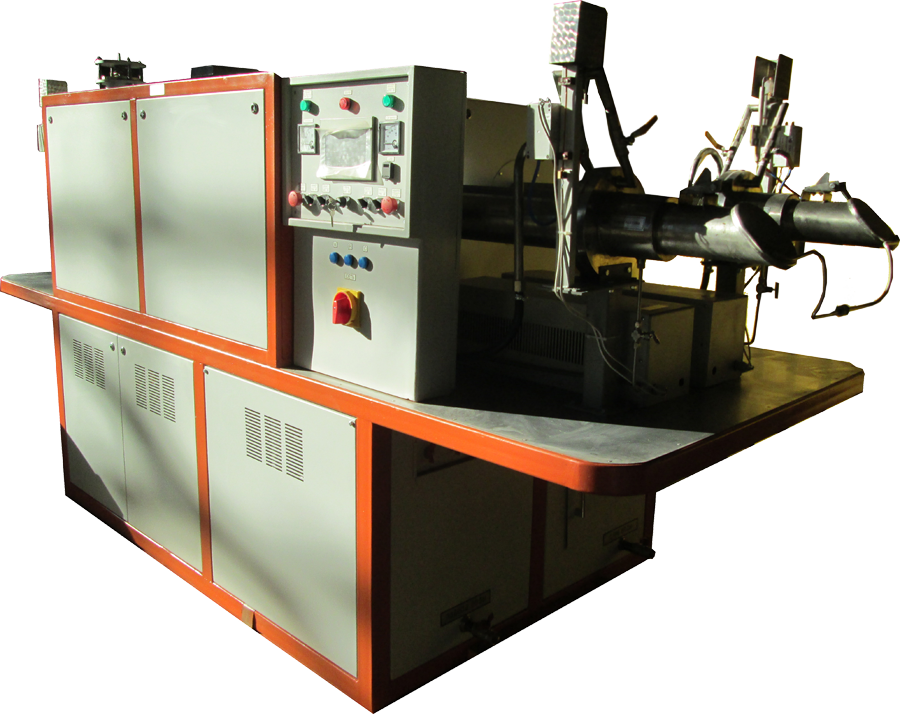 Functionality: It is used for annealing of parts, sintering of an electroplating in the protective and reducing environment of hydrogen at the set temperature.
Type of furnace: two-bell pusher type hydrogen furnace — a continuous furnace through which heated products are transported by pushing them through the heating chambers using an electric pusher.
Main advantages:
the possibility of heat treatment of small batches of products;
high percentage of suitable products, reproducibility of the process;
the flexibility of the process, the ability to select the optimal modes;
resourcesaving.
Parameter name

Value

The number of working positions (heating chambers), pcs

2

The working space of the chamber (muffle), mm, not less than:
diameter
length

100
1000

Working environment inside the furnace:
nitrogen
hydrogen

(-15-20оС )
(-50оС )

Gas consumption, m3 / h, no more
nitrogen
hydrogen

0,5
0,5

Nitrogen pressure at the system input, kPa, no less than

5

Hydrogen pressure at the system input, kPa, no less than

3

Cooling water flow, m3/h, no more than

1,5

Water pressure at the water-cooling system input, Pa (kg*s/sm2), no less than

0,3·106 (3)

Maximum working environment temperature, °С

1400

Maximum time limit in accordance with maximum temperature, min

5 - 20
30 - 60

Temperature maintenance precision, not worse than, °С

±10

Electrical power consumption, no more than, kW

40

Heating type

resistive

Heater material

molybdenum

Total dimensions, mm, no more than:

- length:

- width

- high

3400/3700
1300/1430
1750

Weight, kg, no more than

3000
Ordering products/services
Получить консультацию
Подробно расскажем о наших товарах, видах и стоимости доставки, подготовим индивидуальное предложение для оптовых клиентов!
Задать вопрос
Подробно расскажем о наших товарах, видах и стоимости доставки, подготовим индивидуальное предложение для оптовых клиентов!