Get catalogs and price list
Receive by mail information about the availability, prices and delivery dates of equipment from this page.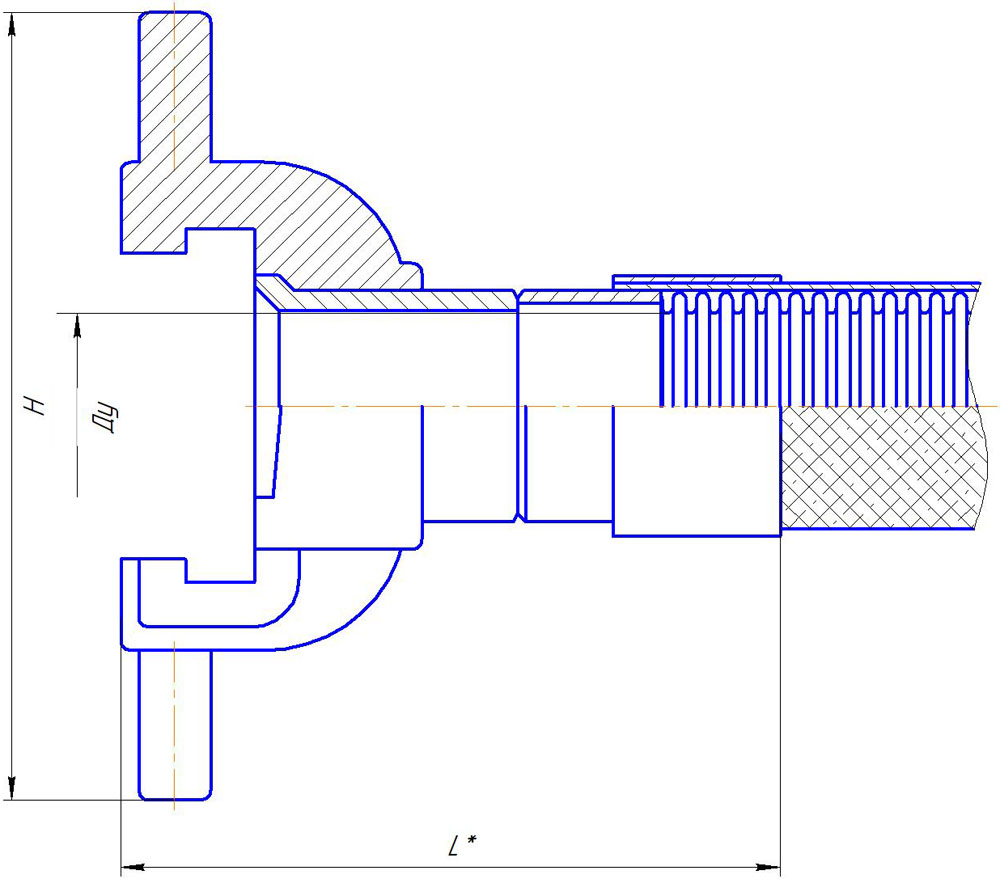 Metal hose with fittings nut ROT according to GOST 19334 (Б501)
Metric thread

6...250
Б501. Metal hose with fittings nut ROT according to GOST 19334
Standard size metal hoses with fittings - ROT nut GOST 19334-73
| | | |
| --- | --- | --- |
| DN (mm) | L *(mm) | H (mm) |
| 40 | 135 | 165 |
| 65 | 155 | 230 |
| 100 | 175 | 260 |
ROT nut is a standardized end fitting, regulated by GOST 19334-73 and, along with the convenience of mounting and dismounting (being in fact a quick coupling), tightness of the connection of the metal hose to the pipeline. In most cases, ROT nut is connected directly to the metal hose through the weld-on fitting (ROT nut execution 1 according to GOST 19334-73).
The most widely used are stainless steel hoses with a ROT Du40 nut of execution 1 (less commonly Du65 and Du100) from 3 m to 6 m long. Metal hose material is stainless steel, ROT nut material is stainless steel (less often brass).
Stainless steel metal sleeves with a ROT nut are used in loading and unloading operations of various liquid cryogenic products, mainly liquefied gases - oxygen, nitrogen, etc.
We offer commercially available metal hoses at the ends of the ROT Du40, 65, 100 nut length according to the customer's request, as well as with other cryogenic end fittings: EIGA nut kits for connection to cryogenic piping return fittings; AIGA compounds (NI-15, NI-25) for connection to liquid nitrogen pipelines and the like.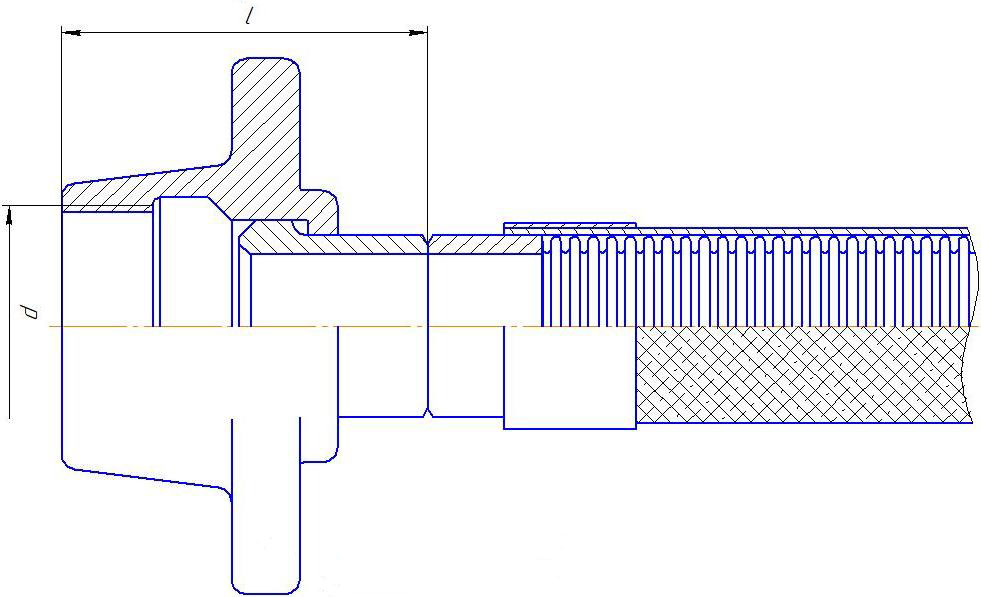 Metal hose with AIGА coupling (Б502)
The AIGA coupling is designed for the tight connection of DN 40 mm metal hoses (NI-15 connection) and 65 mm DN (NI-25 connection) to equipment that generates, stores and uses liquid nitrogen. The connection meets the standard of the Asia Industrial Gases Association (AIGA) and includes a nipple (usually welded) that connects to the metal sleeve and a special union brass nut. The mate is a threaded fitting that is mounted on the equipment of the unit for the issuance of liquid nitrogen installed in the storage. Sealing occurs due to the compression of the copper ring between the nipple and the fitting.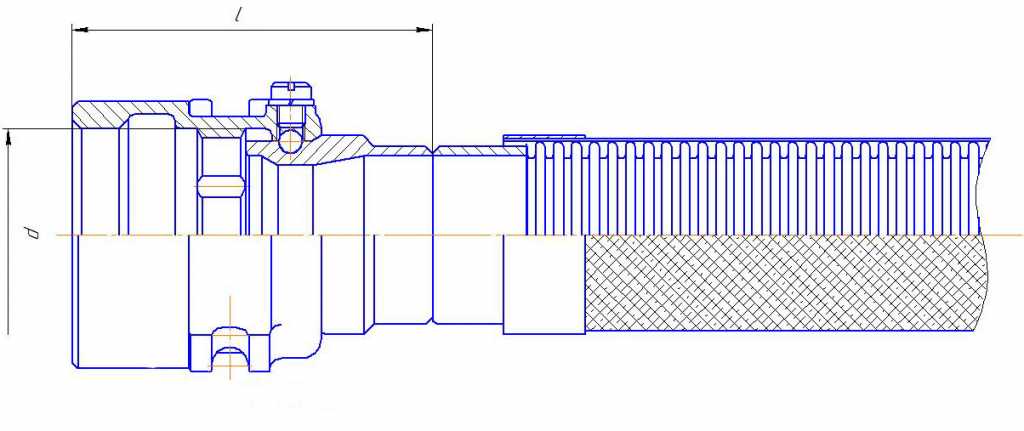 Metal hose with EIGА coupling (Б503)
Metric thread

The EIGA coupling is used as end fittings for cryogenic metal hoses DN 40 - DN 50 mm, the nipple has a transition from a diameter of DN 60 to diameters of 40, 50 mm. The connection complies with the European Industrial Gases Association (EIGA) standard and includes a nipple with which, by welding or using NPT 1.5 and 2.0 inch conical pipe threads, connects to a metal hose, union brass nut and ball lock. The counterpart is a fitting mounted on a cryogenic installation. The joint is sealed by squeezing the fluoroplastic ring while screwing the union nut.
Получить консультацию
Подробно расскажем о наших товарах, видах и стоимости доставки, подготовим индивидуальное предложение для оптовых клиентов!
Задать вопрос
Подробно расскажем о наших товарах, видах и стоимости доставки, подготовим индивидуальное предложение для оптовых клиентов!